Did Your Employer or Insurance Company Deny or Suspend Your PA Workers' Comp Benefits? Choose Our Winning Workers Comp Lawyers in Lancaster to Fight for You.
Our Workers Compensation Lawyers in PA Help Clients Keep WC Benefits During Treatments
Our Pennsylvania Workers Compensation Attorneys Help Injured Workers After a Workers Compensation Denial
Denied Your PA Workers Compensation? Our Top Lawyers for Workers Compensation Appeals Help You Get Your Benefits After a Denial, Suspension, or Termination
Workers Compensation Attorneys in Lancaster PA Serving Clients Throughout Pennsylvania
Why would your PA Workers Compensation claim be denied? Do you know what to do when your Workers' Compensation has been denied, reduced, under-rated, suspended, or terminated? Do you need to hire a Workers Compensation lawyer to get your full benefits? You PAY NO FEE to our Workers Compensation law firm unless we get you
Workers Comp Denials can be the scariest and most devastating experiences you ever face after you have been injured at work and fear for your future health and financial earnings. Talk with Rankin & Gregory Workers Comp lawyers as soon as possible after you file a PA Workers Compensation Claim or have received a Workers' Compensation Denial or Suspension. We offer FREE CASE CONSULTATIONS to workers who have been hurt on the job so you have no risk to learn if we can help you with your Workmans' Comp case.
Call 717.656.5000 to speak with a knowledgeable, highly experienced Workers' Comp attorney at Rankin & Gregory in Lancaster and Leola, Pennsylvania. Feel confident that you are trusting the right attorneys with your future. Check out our credentials, case successes, and client reviews online and testimonials on our website.
Is your employer or the insurance carrier trying to suspend your Workers' Compensation benefits?
In Pennsylvania, the Workers' Compensation Act may allow employers and insurance carriers to suspend benefits if we think that your injury is no longer impacting your ability to earn your average weekly wage. YOU may know differently. If you are still treating for your Workers' Compensation injury and you are not earning the average weekly wage you earned before your injury, Rankin & Gregory at RG Injury Law can help you keep your benefits going while you continue to treat.
Is your employer or insurance carrier trying to terminate your Workers' Compensation benefits?
In Pennsylvania, the Workers Compensation Act may allow employers and insurance carriers to stop your workers' comp benefits if we think that your work injury no longer requires medical treatment and no longer impacts your ability to earn your average weekly wage. YOU may know differently. If you are still treating for your Workers' Compensation injury and you are not earning the average weekly wage you earned before your injury, Rankin & Gregory at RG Injury Law can help you keep your benefits going while you continue to treat.
Are you treating a Workers' Compensation injury and the medical bills are not being paid?
If you have been injured at work and the medical bills related to that injury are not being paid, your Workers' Compensation rights are being violated. Rankin & Gregory at RG Injury Law can intervene on your behalf to force the Workers' Compensation insurance company to pay your medical bills for your work injury.
Are you receiving Workers' Compensation benefits but are unsure if you are getting paid enough?
If you are not working or working a modified job and receiving benefits, and you are unsure if the amount of benefits is the proper amount, contact Rankin & Gregory at RG Injury Law to allow us to see if we can get you more money.
Has the insurance company denied you a surgery or medical procedure that will make you better?
Many times, in an effort to save money, an insurance company will directly contact your doctor to stop treatment or a medical procedure that your doctor feels will help you. The Workers' Compensation system does allow for this to happen. By law, the insurance company must pay all reasonable, related and necessary medical bills which are for your accepted injury. The insurance company's failure to pay those bills or deny you treatment is not allowed. Contact Rankin & Gregory at RG Injury Law so we can force the insurance company to pay your bills and stay out of your medical treatment.
Has the insurance company hired a nurse case manager to "help" you?
Many times insurance companies hire nurse case managers to "assist" you with your medical treatment. Although the person we hire may be very nice, their sole purpose is to limit what the insurance company pays on your claim. You need someone who does not have a financial interest in your medical treatment to look out for you. Also, we have found that Workers' Compensation nurse case managers interfere with medical treatment. We have had cases where the Workers' Compensation nurse case manager has canceled appointments, had the doctor change work restrictions. Our involvement eliminates the nurse case manager from interfering with your Workers' Compensation case. Contact Rankin & Gregory at RG Injury Law to assist you with removing anyone who can interfere with your treatment.
Has your employer scheduled you with another doctor, of their choosing, for a "second opinion"?
Many times, when your injury is not recovering the way your employer thinks it should recover, we schedule you for a second opinion with another doctor of their choosing. The law is clear that within the first 90 days of your injury if your employer accepts your injury, you must treat with the doctors on the panel list. After 90 days, you are free to treat with any doctor of your choosing who will accept Pennsylvania Workers Compensation benefits. The law also allows your employer or its insurance company to have you submit to two medical examinations per year. These exams are usually called an "IME" (independent medical examination), however, there is usually nothing independent about it. There is nothing in the law that requires you to seek a "second opinion" with a doctor chosen by your employer. You can seek a second opinion on your own, but do not let the insurance company or your employer make that choice for you. Contact Rankin & Gregory to get advice on how you should handle your employer's request for a "second opinion."  (Learn more about preparing for an IME appointment on our Workers Compensation Blog.)
Specific Loss Benefits
You may be entitled to specific loss or scarring benefits if you have had a body part amputated, lost use of a body part, a sense or sustained a facial or neck scar. The Workers' Compensation Act assigns particular values for loss of the body part, and local judges have the ability to evaluate facial and neck scarring. Rankin & Gregory can help you determine the value of your loss or scar and get you the benefits to which you are entitled.
Types of Injured Workers We Represent
Unfortunately, a work injury is not limited to a certain type of job. Many people in many kinds of jobs are impacted by work injuries and are forced to deal with the PA Workers' Compensation system. Your Workers Compensation illnesses or injuries do not have to be caused only by traumatic incidents or accidents. Cumulative wear-and-tear injuries like carpel tunnel syndrome, back injuries, shoulder injuries, tendonitis, and hearing loss can also be covered under a Workers' Compensation claim. Repetitive stress injuries take time to develop, so they are often more difficult for you to establish evidence under your Workers' Compensation claim.
The lawyers at RG Injury Law help anyone who has been injured on the job without regard for the type of job you hold or previously held during the time of your work-related injury or illness.
13 Common Reasons Your Workers Compensation Claim Was Denied
Your company or their Workers' Compensation insurers may deny your legitimate Workers' Compensation claims, which is why you should hire a lawyer to enforce your rights under Workers Compensation Law. Why was your Workers Comp claim denied? Here are 13 common reasons that show why your Workers' Compensation claim or benefits were denied, suspended, terminated, or reduced.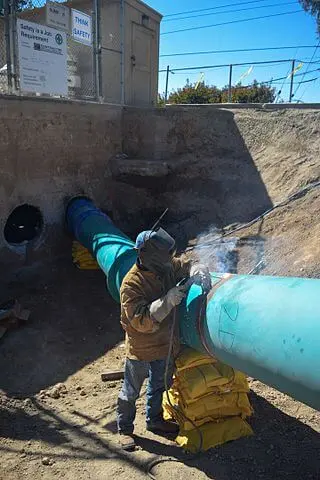 You failed to report your workplace injury immediately after it happened or reported it too long after the time limits in the Workers' Compensation claim process.
You were not initially treated by one of your company's approved Workers' Compensation medical providers.
You were never treated for your workplace injuries or illness but filed a Workers' Compensation claim.
You have no witness to your injury to provide evidence of how it occurred.
Your company identified a discrepancy between your accident report and your initial medical records.
Your initial medical records indicate the presence of illegal drugs in your system that show you were intoxicated or under the influence of alcohol or drugs.
You waited to file your Workers' Compensation claim until after you were fired or laid off.
You refused to give the Workers Compensation insurance company a recorded statement.
Your Workers' Compensation papers and documentation were not filed on time because of your illness, injury, or lack of knowledge about the Workers Comp claim process.
You refused to sign the medical authorizations that your employer or their insurance carrier requested.
You posted content on social media that shows you were not or currently are not injured or ill.
You told coworkers conflicting reports about your injuries or illnesses related to your Workers' Compensation claim.
You were not injured during the course of work, such as having an accident during your lunch break or commute.
Injuries covered by Workers' Compensation include but are not limited to:
Death
Brain injuries
Spinal cord injuries
Herniated and bulging discs
Broken bones
Strains and sprains
Rotator cuff tears
Hearing loss
Vision loss
Loss of a body part or limb
Repetitive use injuries
Burns and scarring
And much more
We help workers in every field:
Airline Support Workers
Carpenters
Cement Masons
Certified Nursing Assistants
City, Township & State Employees
Cleaning Professionals
Construction Workers
Dock and Cargo Workers
Electricians
Factory Workers & Machine Operators
Firefighters
Food Service Workers
Gas and Utility Workers
Healthcare Workers (Doctors?, Nurses, RNs, CNAs, Nurse's Aids, Emergency and Ambulance Workers, EMTs, Technicians??
Installers (Cable, Heating & Air Conditioning, Etc.)
Iron Workers
Laborers
Lab Technicians
Laid Off Employees
Longshoremen
Industrial Technicians / Assemblers
Machine Operators
Maintenance Professionals
Marcellus Shale Drillers
Meat/Food Packing Industry
Metal Workers
Nurses (RN, LPN etc)
Office Workers
Oil & Gas Drillers
Pickers
Plumbers
Pipefitters
Police Officers
Professional Athletes
Refinery Workers
Roofers
Sanitation Workers
Security Personnel
Service Industry Workers
Sprinkler Fitters
Steam Fitters
Teamsters
Truck Drivers
Union Employees
Warehouse/Distribution Workers
Attentive to Every Small Detail…
★★★★★
From beginning to end, Atty Gregory and his entire staff were attentive to every small detail, every concern, even my apprehensions. I'm not comfortable in the legal world, but my case was handled with complete transparency, detailed consultation, and personal compassion and understanding. Thank you for bringing my case to an acceptable and timely close. I would definitely recommend Bill Gregory and his staff.
Reviewing: RG Injury Law
Date published:Mar 20, 2019
Rating: 5 / 5 stars
Case Type: PA Workers Compensation Injury Case
LANCASTER WORK DEATH LAWYER
Lancaster County workers are not immune to losing their life on the job.  Losing a loved one to a tragic event at work is devastating.  The Workers Compensation Act allows for specific benefits to the spouse and/or children of a deceased worker.  The amounts payable under the Act can be complicated to determine and every penny counts.  Call Rankin & Gregory at RG Injury Law to allow us to help you navigate these trying times.  We will compassionately aid you through the process while you grieve for your loss.
LANCASTER BRAIN INJURY LAWYER
Lancaster County workers are hardworking, but sometimes hard work can lead to serious injuries, including brain injuries. Sustaining a brain injury at work is not an injury that should be taken lightly.  Brain injuries can take an extended time to heal and getting the right treatment immediately is of the utmost importance.  Rankin & Gregory can help you through the statutory requirements of treating with your employer's doctor for the first 90 days and then allow you to choose the doctor after 90 days so that you know your brain injury is fully healed when you return to work.
LANCASTER SPINAL CORD INJURY LAWYER
In workers compensation accidents in Lancaster County, hardworking Lancastrians sustain spinal cord injuries.  Spinal cord injuries can have devastating effects on your ability work in the future.  You should make sure that the workers' compensation insurance carrier is allowing you to seek all the treatment to which you are entitled.  Rankin & Gregory can handle the insurance company while you focus on recovering.
LANCASTER HERNIATED AND BULGING DISC LAWYER
Unfortunately, Lancaster County workers sustain workers comp herniated discs and bulging discs.  However, many times a workers compensation insurance carrier will deny treatment for a herniated or bulging disc that you sustained at work and blame it on a "degenerative" condition.  If your doctor is willing to support that your herniated or bulging disc is a workers compensation injury, Rankin & Gregory can fight to get your medical bills paid and get you paid while you recover.
LANCASTER BROKEN BONES LAWYER
Breaking a bone at work may seem like a straightforward claim, especially if your employer or its insurance carrier accept the claim and your bone heals quickly.  However, if you have a physical job, returning to that job after your broken bone may cause new or increased pain.  Rankin & Gregory will advise you of all your medical options so you know you are ready to return to work.
LANCASTER SPRAIN/STRAIN LAWYER
Any work injury that forces you to miss time from work is serious, including a sprain or strain.  Make sure you are receiving the medical attention you need so you can return to work. In addition, make sure your injury is properly diagnosed.  Many times sprains and strains are really more serious injuries but the workers' compensation carrier will not want to acknowledge it.  Rankin & Gregory will make sure that you are content with the medical treatment you are receiving and that the insurance company is recognizing the proper injury.
LANCASTER ROTATOR CUFF TEAR LAWYER
Many Lancaster County work injuries are rotator cuff tears.  The physical nature of many local jobs requires repetitive arm movements or lifting and moving heavy objects and the result can be a shoulder injury.  Many times rotator cuff tears can be repaired by a local orthopedic surgeon with great results that allow you to return to your job, but there are occasions where the severity of the injury does not allow you to return to your job.  Make sure that the insurance company does not try to reduce your benefits based on another job that you know your shoulder injury will not allow you to perform.  Rankin & Gregory will fight the insurance company to start your benefits or keep them going until you get the resolution you desire.
LANCASTER VISION LOSS/ HEARING LOSS LAWYER
The Workers' Compensation Act allows for employees who sustain vision or hearing loss to recover certain benefits.  The amount of vision or hearing loss that is compensable can be difficult to pinpoint.  Rankin & Gregory have the experience to determine if your sensory loss qualifies for compensation.
Rankin & Gregory offer experienced, winning Workers' Compensation Lawyers in PA the knowledge and experience to handle your claim in the most appropriate way with your employer to make sure you are getting the results and treatment you deserve.
Often injured workers think they need to hire Workers Compensation lawyers in Philadelphia. We win Workers Comp appeals for clients throughout Pennsylvania from Lancaster County, our home turf.  Our workmans comp lawyers provide personalized, compassionate attention while aggressively representing clients with injuries and disabilities in need of personal injury lawyers, Social Security SSDI and SSI, Workers' Compensation, and/or veterans seeking VA Disability Compensation throughout the mid-Atlantic region from offices in Lancaster County that include service in Harrisburg, Hershey, Middletown, Annville, Mt. Gretna, Elizabethtown, Columbia, Lancaster City, Neffsville, Hempfield Township, Manheim Borough, Manor Township, Manheim Township, Gap, Ephrata, Lititz, Leola, Mt. Joy, Marietta, Akron, Denver, Millersville, Willow Street, Strasburg, New Holland, Paradise, Refton, Quarryville, Reamstown, West Chester, Coatesville, Exton, King of Prussia, and Malvern. RG Injury Law also fights for people with disabilities in the counties of Lebanon, Philadelphia, Chester, York, Dauphin, Berks, and Montgomery.
Simply call our Lancaster, Rohrerstown, Columbia PA, or Leola – Leacock Pennsylvania Workers Compensation workplace injury lawyers at 717.656.5000.
Rankin & Gregory, LLC (RG Injury Law) workplace injury lawyers fight for fair compensation for clients injured in car accidents, personal injury accidents, and Workers' Compensation workplace incidents throughout Pennsylvania, including our beautiful hometown of Lancaster County.
Talk with the RG Injury Law Team. Email or call 717.656.5000.