PA WORKERS COMPENSATION LAWYERS
and Get the Workers Compensation in PA That You Deserve. Hire Top Workmans Comp Lawyers in Lancaster, Rohrerstown, Lititz, Leola, Columbia Pennsylvania.
As Workplace Injury Lawyers in PA, We're Previous Insurance Insiders Who Know How to Win Workers Comp Cases for Work Injuries.
Top PA Workers Compensation Lawyers in Lancaster Who Know How to Win Pennsylvania Workmans Compensation Cases. FREE CONSULTATIONS.
Our PA Workers Comp Attorneys in Lancaster Fight for You After You Have Been Injured at Work in Pennsylvania
TOP LAW FIRM IN PA FOR WORKERS COMPENSATION CASES
When you need to hire the best Workers Compensation lawyers in Lancaster Pennsylvania after you have been hurt at work, trust Rankin & Gregory, LLC, – RG Injury Law's PA Workers' Compensation attorneys win cases with maximum compensation protecting the futures of people who have been injured on the job in Pennsylvania. Workers Compensation Attorney Bill Gregory will talk with you during a no pressure, FREE CASE EVALUATION so that you can quickly determine if you can potentially win your Workmans Comp claim. ACT QUICKLY as time matters when deciding to hire a Workers' Comp lawyer to represent you.
WHAT SHOULD I DO AFTER I WAS INJURED AT WORK?
When you have sustained a job injury or a work-related illness, the Pennsylvania Workers' Compensation Act provides for your medical expenses and, when you cannot work due to a work-related injury. Workers Comp, often called "workmans comp" by injured workers, provides wage-loss compensation benefits until you can return to work
HOW DOES THE WORKERS' COMPENSATION SYSTEM WORK?
The Pennsylvania Workers' Compensation system is based upon an administrative law that began more than 100 years ago. Over time, the law has evolved and various levels of Pennsylvania Courts have interpreted and changed the way cases are now handled. The law is very complex and always evolving.
The two main rights afforded to you as the injured worker are wage loss and medical coverage for the work injury. The system should pay you a certain percentage of your average weekly wage for injuries that take you out of work greater than seven days. The amount is based upon your pre-injury wages. Reasonable, necessary and related medical treatment from your injury should be paid by your employer's Workers' Compensation insurance company.
When you have suffered a work injury or illness, the last thing you want to do is worry if the insurance company is paying you the right amount or if they are properly paying your medical bills.
AT RG INJURY LAW, WE HANDLE IT ALL FOR YOU. YOU JUST GET BETTER.
When you become a client of the Workers' Compensation attorneys at Rankin & Gregory, LLC, we handle all the paperwork and the litigation while you treat with your doctor to get better. We make it easy for you to focus on your recovery.
If your case requires litigation, we will:
File the necessary Workers' Compensation petitions to start or maintain your benefits;
Subpoena the appropriate records to support the prosecution of your claim;
Present the best evidence to win your case;
Deal with the insurance company and their lawyer;
Control the Workers' Compensation insurance company's practices when we want to have you examined;
Pay the upfront costs of claim prosecution so you do not have to worry while you are out of work;
Gather your medical records and schedule the appropriate physician testimony;
Submit the necessary briefs and documentation to the judge to obtain your Workers' Compensation benefits and,
KEEP YOU INFORMED, SO YOU CAN HAVE THE PEACE-OF-MIND YOU DESERVE WHILE YOU RECOVER.
When you've been injured at work and are wondering "can I sue?" or "what are my rights?" or want to learn more about work injury lawsuit settlements, talk for free with our best Worker Comp Lawyers today to learn if we can help you. There is no risk and no pressure to call. You pay NO FEE if we don't recover money for your case.
Rankin & Gregory, LLC, RG Injury Law fights for fair compensation for clients injured in car accidents, personal injury accidents, and Workers' Compensation workplace incidents throughout Pennsylvania, including our beautiful locations in Lancaster County PA.
Rankin & Gregory, LLC, RG Injury Law workplace injury lawyers fight for fair compensation for clients injured in car accidents, personal injury accidents, and Workers' Compensation workplace incidents throughout Pennsylvania, including our beautiful locations in Lancaster County.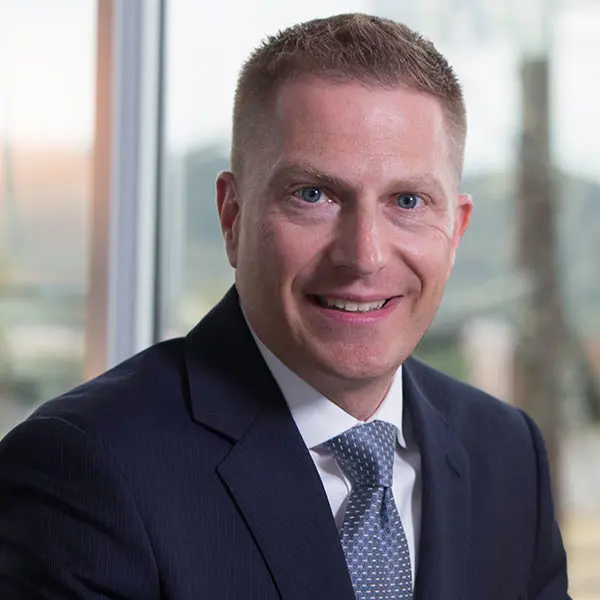 Call PA Workers Compensation Attorney Bill Gregory
717.656.5000
FREE & NO PRESSURE Consultations
Discuss your workplace injuries and experience following a work-related injury with a Workers' Compensation Claim.
It's smart to seek legal counsel QUICKLY when you have been injured on the job and are filing a Workers' Comp claim.
Call or text our personal injury law team at 717.656.5000. If you leave a message, we will quickly return your call.

Video chat with us via Zoom or message our highly-credentialed, winning injury lawyers through Facebook or Google Maps.

We have offices located in Lancaster – Rohrerstown, Lancaster City, Columbia, or Leola – Leacock, Pennsylvania where we adhere to safe social distancing and disinfection best practices for our staff and clients.

We serve clients with accident injuries throughout Pennsylvania and welcome you to schedule a free injury consultation today to learn if you have a case. We are no fee lawyers in PA so you pay nothing unless we win money for you.
>> Read Our Coronavirus Updates: RG Injury Law Firm continues to serve current and new clients throughout the duration of COVID-19 outbreak and recovery. Please reach out to us whenever we can help you. Chat via our website  or message us via Facebook Messenger, talk with us through Google messages, email, video chat, call or text us at 717.656.5000. Although the COVID-19 coronavirus is disrupting our lives, we are committed to helping you during this challenging time. #StaySafe #RGInjuryLawCares
CLIENT TESTIMONIAL
Cared About My Circumstances
★★★★★ I felt that Mr. Gregory cared about my circumstances. I was denied Workers Compensation by my employers Insurance Company. I found myself out of work only to also be denied Unemployment Benefits. Mr. Gregory represented me in both cases, winning the Unemployment appeal then getting a fair settlement in the Workers Compensation case. He went above and beyond expectations. I will recommend him to anyone.
Review by:
Gregg and Amber Stief
Reviewing:
RG Injury Law
Date published:
2016
Rating:
5 / 5 stars
Case Type: 
Workers' Compensation
Talk with the RG Injury Law Team. Damos la bienvenida a los clientes que hablan español. Email or call 717.656.5000.