Do You Need the Best Workers Compensation Lawyers in PA to Get You the Compensation You Deserve for a Workers Comp Claim or Workers Comp Denial?
Talk with Our Top PA Workmans Comp Attorneys for FREE to Review Your Workers' Comp Case to Learn Your Next Steps.
RG INJURY LAW Holds Employers and Insurance Companies Accountable in Workmans Comp Cases in Pennsylvania. If you've been hurt on the job, talk with our experienced law firm about your Workers Compensation Case or Appeal.
Our Top Workmans Comp Lawyers Fight for You When Your Workmans Comp Claim Is
Denied or Companies Avoid Their Financial Responsibility
Pennsylvania Workers Compensation Attorneys You Can Trust with Your WC Case
When you have been injured on the job, how do you know when you should hire Workers' Compensation attorney ("workmans comp attorney") on your side?
When you have a Workers' Compensation injury, you need an experienced Workers' Compensation attorney fighting for you as quickly as possible. There are many reasons that you should have a Workers' Compensation lawyer on your side when you are injured at work.
The most important reason to hire a Workers' Compensation attorney to review your case is to make sure that you are receiving all of the benefits you deserve and that the insurance company and your employer are correctly doing what should be done.
In many cases, the insurance company is or has done something that violates your rights.

For example, when you are injured at work your employer and/or your employer's Workers' Compensation insurance carrier should notify you with a written document whether your injury has been accepted as a work-related injury, what injury was accepted, and what you will be paid while you are off from work.
The document is called a Notice of Compensation Payable or Notice of Temporary Compensation Payable. The Notice of Compensation Payable binds the insurance carrier to pay for your medical bills that are related to the injury listed on the form and binds the insurance company to pay you the wage rate indicated on the form. The Notice of Temporary Compensation Payable only pays for your medical bills and wages for up to 90 days unless it converts. During the 90-day period of the insurance company may deny your claim, without warning to you.
What do I do if my Workers Compensation claim is denied in Pennsylvania?
Many people ask, "should I appeal my Workers Compensation denial?" If the Workers' Compensation insurance company does not accept your claim you should be provided with at timely denial, which would be called a Notice of Workers Compensation Denial. However, on many occasions, your employer or the Workers' Compensation insurance carrier fails to provide you with this documentation. This failure can cause you confusion and uncertainty as to whether your claim is being properly handled or handled at all. Also, in many instances, even if documentation about your work injury is sent to you, the description of your Workers' Compensation injury or your wage rate may not be accurate. If you are injured at work and you did not receive documentation about your Workers' Compensation injury or the documentation you received is not correct regarding your Workers' Compensation wage or injury description, you should contact a Workers' Compensation attorney at RG Injury Law for a free consultation of your Workers' Compensation case and your Workers' Compensation rights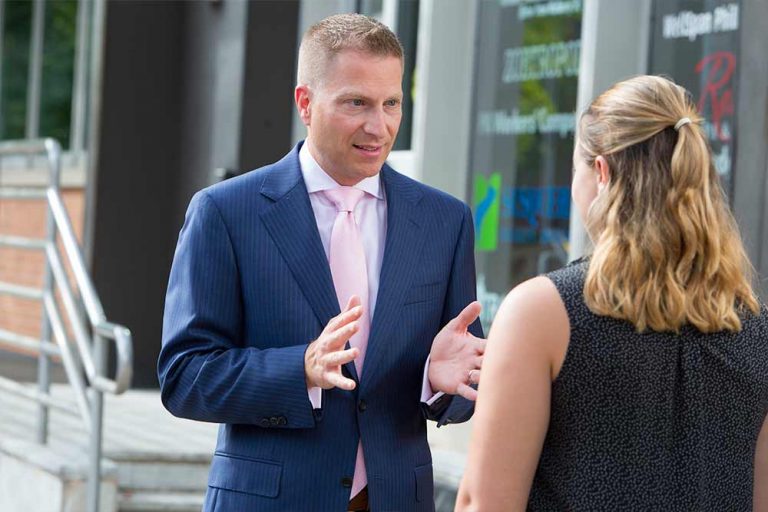 Were you injured at work and your employer failed to have you fill out an incident report or even report the claim to the "work comp" insurance company?
Did you know that you only need to treat with the Workers' Compensation doctor for 90 days, and that is only if you were provided with a proper panel list of physicians for your employer's Workers' Compensation insurance carrier?

Did you know that after 90 days you could treat with any doctor in Pennsylvania for your accepted Workers' Compensation injury and the Workers' Compensation insurance carrier had to pay for your reasonable, necessary and related medical treatment?

Did you know that Workers' Compensation only pays you a percentage of what your average weekly wage is determined to be?

Did you know that the Workers' Compensation rate can be as much as 90% of your AWW or as little as the maximum compensation rate for the year in which you were injured?
These can be a few of the many of questions you may have about your Workers' Compensation case. A free consultation with a Workers' Compensation attorney can find the issues that may be hiding in your case. Furthermore, once the issues in your case are identified, you can discuss how best to proceed in changing the issues to your benefit.
A work injury and Pennsylvania's Workers' Compensation system can be convoluted and confusing.
You should contact one of our  Lancaster, Pennsylvania Workers Compensation attorney to assist you in obtaining the benefits you deserve.
Chad Rankin and William Gregory at RG Injury Law are both very experienced as Pennsylvania Workers' Compensation lawyers in obtaining wage loss, medical benefits, and lump-sum settlements for their clients. They know how to move your claim through the system with the speed you want.
One common misconception about hiring a workers compensation attorney to pursue your Workers' Compensation benefits, is that you are "suing" your employer.  That is not the case.

Seeking Workers' Compensation benefits or changing your benefits with the assistance of a Workers' Compensation attorney is an administrative process, in most cases, against your employer's insurance carrier.

By law, your employer cannot retaliate against you in any way for pursuing your rights under the Workers Compensation Act.
Rankin & Gregory are two of the best Workers' Compensation Lawyers in PA with the knowledge and experience to handle your claim in the most appropriate way with your employer to make sure you are getting the results and treatment you deserve.
Lancaster County, Pennsylvania, is Rankin & Gregory's home turf.  They aggressively and compassionately represent clients with injuries and disabilities in need of personal injury lawyers and workplace injury and accident Workers' Compensation attorneys throughout the mid-Atlantic region from offices in Lancaster County that include service in Harrisburg, Hershey, Middletown, Annville, Mt. Gretna, Elizabethtown, Columbia, Lancaster City, Neffsville, Hempfield Township, Manheim Borough, Manor Township, Manheim Township, Gap, Ephrata, Lititz, Leola, Mt. Joy, Marietta, Akron, Denver, Millersville, Willow Street, Strasburg, New Holland, Paradise, Refton, Quarryville, Reamstown, West Chester, Coatesville, Exton, King of Prussia, and Malvern. RG Injury Law also fights for people with disabilities in the counties of Lebanon, Philadelphia, Chester, York, Dauphin, Berks, and Montgomery.
Helpful Links for Workers Injured
 

in Pennsylvania who file PA Workers' Compensation Claims.

Pennsylvania Department of Labor and Industry

PA Workers Compensation Claims, Department of Labor and Industry
Talk with a RG Injury Law PA Workers' Comp Lawyer. Email or call 717.656.5000.